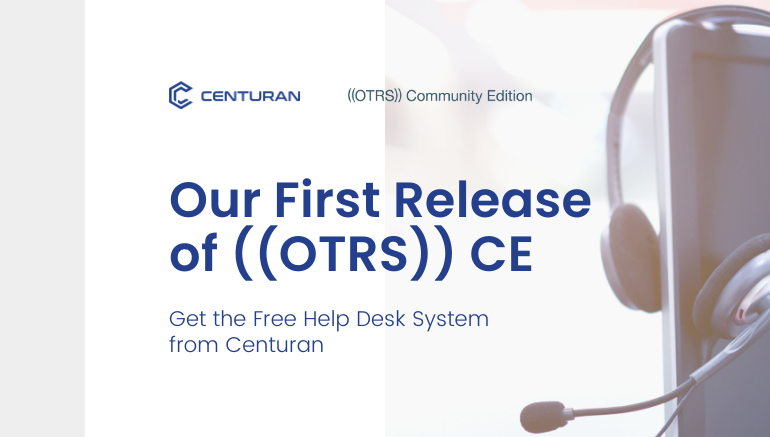 ((OTRS)) Community Edition
We are excited to announce the first release of our version of ((OTRS)) Community Edition, based on the last official version published before the project was discontinued by its creator.
Spring Cleaning
The main objective of this release was to remove the features of the software that were dependent on services provided by the original vendor and which are no longer supported. This allows you to have a clean, undisturbed experience using the system without problems caused by inaccessible cloud services or missing features.
Security Fixes
Even more importantly, this release also fixes a few security issues in additional libraries bundled with the system. Those libraries have been updated to the newest, secure versions.
Get Yours Now
You can install this version of ((OTRS)) Community Edition or update your current system in the exact same way as with the previous releases. The installation and update process is described in the original documentation.
This release is an important first step in our mission to keep developing ((OTRS)) Community Edition and provide a free, useful, and secure ticketing and IT service management system to the worldwide community of users.
Get 20% Discount For Support
If you need help or support in the installation of ((OTRS)) Community Edition—contact us and we'll be happy to help. We offer a 20% discount for support services to businesses and organizations installing or upgrading to our version of ((OTRS)) Community Edition.
Disclaimer: We reserve the right to refuse the discount in any case when an initial assessment of the specific configuration of the system being upgraded, or the environment in which a new instance would be installed, indicates significant use of non-standard technical solutions (such as modifications to the source code of the system), or if there are any other circumstances that introduce significant difficulties.